SKU: MXR104
Regular price
$179.00 AUD
Regular price
$229.00 AUD
Sale price
$179.00 AUD
Unit price
per
Sale
Coming Soon!
Shipping

We ship to all areas of Australia with TNT Road Express or Australia Post, and all items are fully insured. Shipping is calculated through TNT Australia or Australia Post, and although we take all possible precautions to provide accurate shipping costs, additional charges may apply for regional orders. If you're unsure, please contact us for a freight quote prior to placing your order.
View full details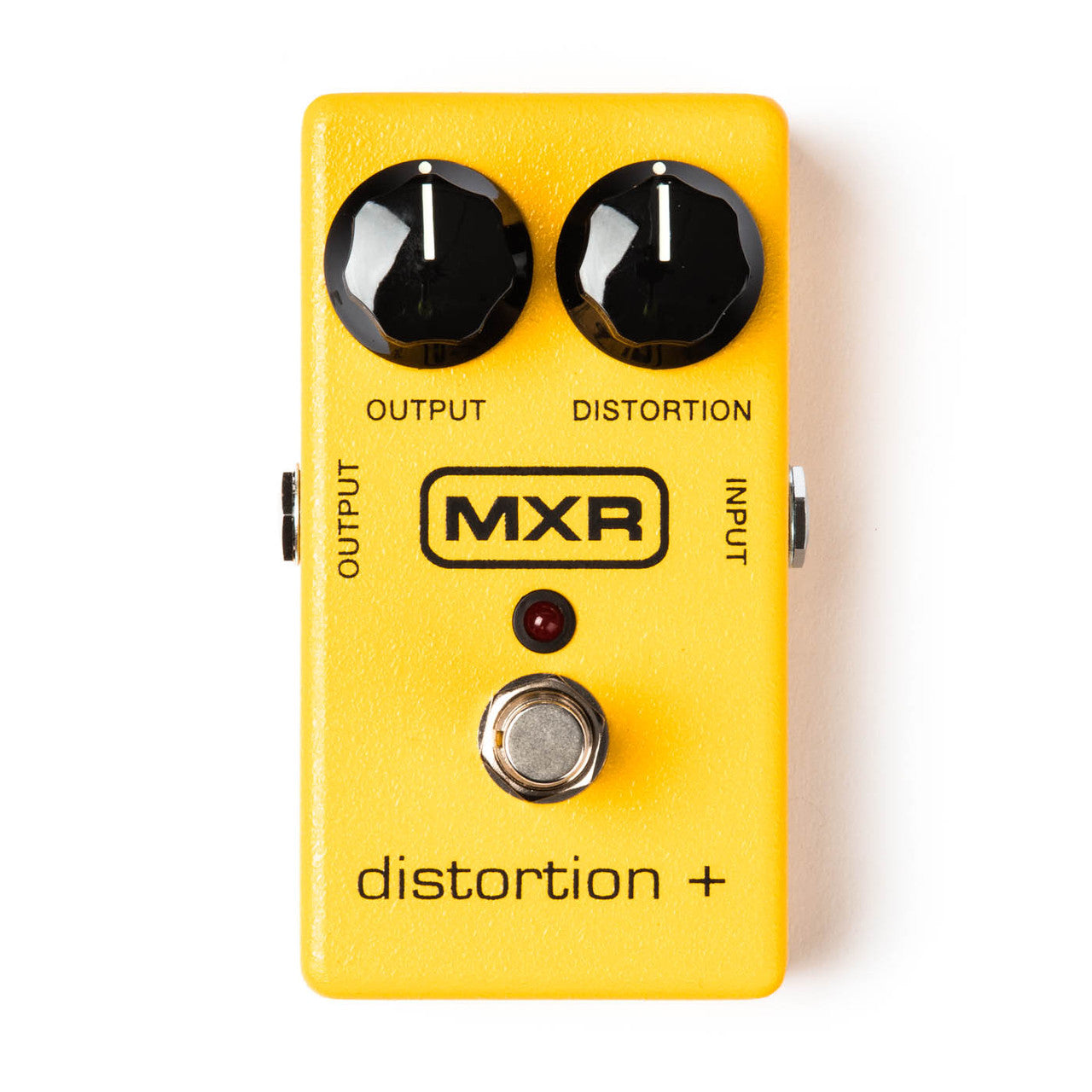 MXR M104 Distortion Plus Pedal

Controls can be set at minimum to produce low-volume controllable distortion or increased a bit to achieve a warm tube overdrive sound. Set to maximum, its pronounced fuzz-tone combines with long sustain. The Distortion plus may be powered by batteries or an optional ECB03 AC adapter.

Within the central areas of the Output and Distortion controls of the M-104 are some soft, clipped distortions that sound truly authentic, especially with a splash of reverb. Pushing the Distortion level up high produces some classic fuzz tones that are finding their way onto an increasing number of albums, in line with the current retro fascination. This distortion is an enjoyable alternative from LA saturation and thick, British crunch.

The distortion can be tamed by using it with a warm crunch/overdrive sound as a base for some hip Hendrix sounds, and also to emulate Randy Rhoads' favorite deployment of his Distortion+.
Collapse  Specifications and additional product information

Features & Specifications

   * Output and fuzz foot control knob.
   * LED on/off indicator.
   * Powered by the optional Dunlop ECB03 AC Adapter and/or 9 volt battery.
   * Dimensions: 4-1/4 x 2-1/4 x 1-1/4 inches
   * Weight: 0.9lbs.
   * Color: Yellow

Please note this is an online webstore only, and should be treated as such. Stock availability/levels for our webstore and retail store may vary. If an item is temporarily out of stock, you will be contacted to discuss options.