SKU: 38/SONZERA
Regular price
$1,639.00 AUD
Regular price
$1,999.00 AUD
Sale price
$1,639.00 AUD
Unit price
per
Sale
Coming Soon!
Shipping

We ship to all areas of Australia with TNT Road Express or Australia Post, and all items are fully insured. Shipping is calculated through TNT Australia or Australia Post, and although we take all possible precautions to provide accurate shipping costs, additional charges may apply for regional orders. If you're unsure, please contact us for a freight quote prior to placing your order.
View full details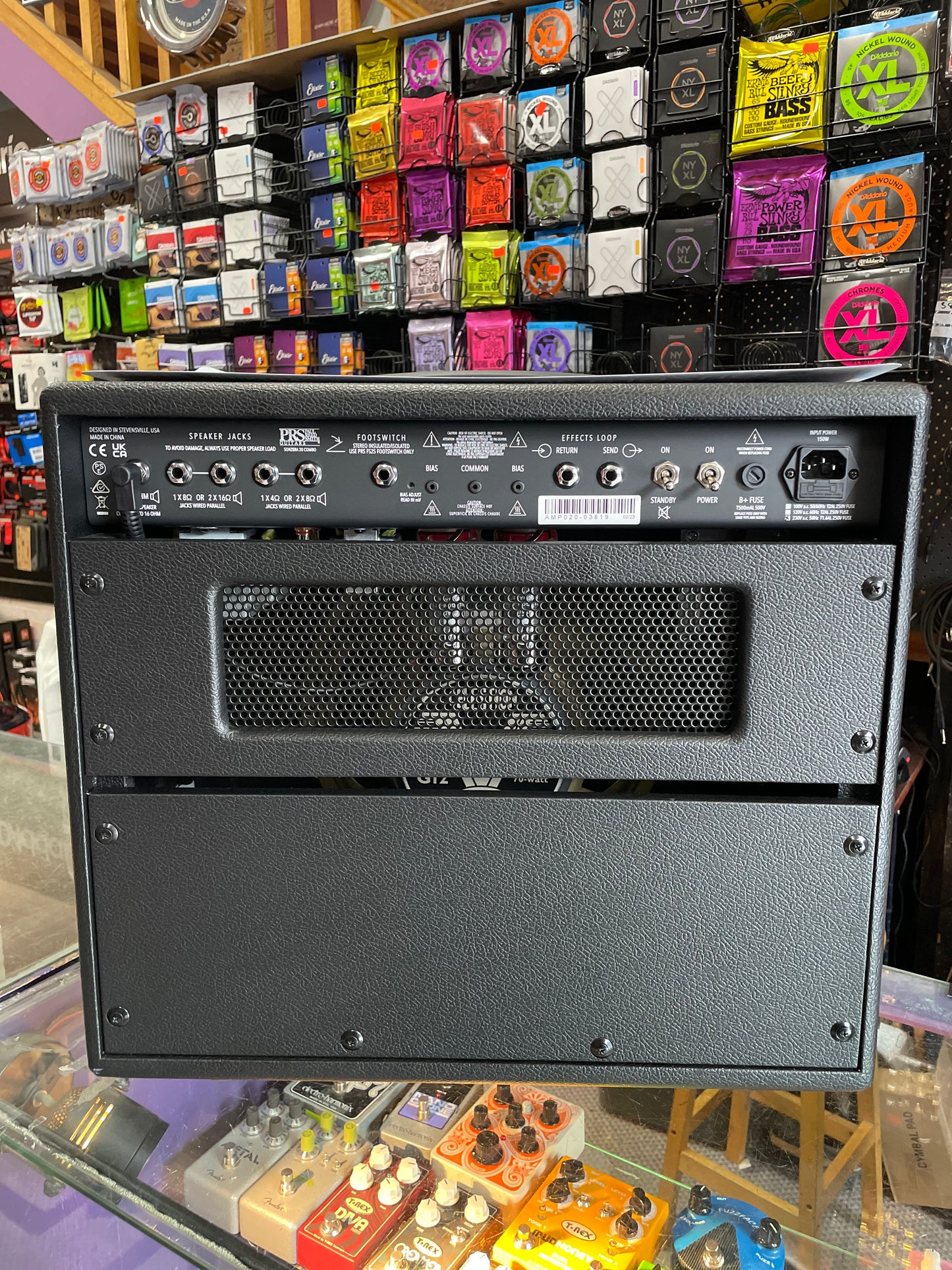 Clarity & Definition in a Low-Wattage Combo
Sonzera [Portuguese]: from som (sound), meaning a cool and/or stunning sound (in the sense of music) – a kind of slang.

The Sonzera 20 is a moderately powered 20-watt combo amplifier with two independently controlled, footswitchable channels designed for maximum versatility. The clean channel delivers full, 3D tones reminiscent of American mid-1960's amplifiers. The gain channel is related to the clean channel circuit-wise, so that it can be set up to act as a boosted clean channel or manipulated to make the channels sound like two completely different amps (the gain channel can be set from slight to very heavy distortion by simply using the drive and level controls). The bright switch on the gain channel has been carefully tailored to deliver familiar high-end snap and is particularly effective on the low strings, neck pickup settings, and with singlecoils, while the low-end response of the gain channel is full, tight, and clear.

Both channels on the Sonzera are designed to maximize note clarity and definition. The global presence control and the tone stacks allow players to dial in a variety of tones from bell-like chime to warmer, thicker tones. The Sonzera 20 Combo also features global spring reverb control that is designed to enhance notes without clouding them. The reverb can be turned on and off via the footswitch. The addition of a built-in effects loop allows players to use all their time-based effects with ease without negatively impacting the overall tone of the amp.

With robust construction, a wide range of tones, and steadfast controllability, the Sonzera 20 Combo is a solid gig- and studio- worthy amplifier.
ELECTRONICS
Wattage: 20

TUBES
Power Tubes: (2) 5881 or6L6WGC-STR Short Bottle
Preamp Tubes: (4) 12AX7 / ECC83

FRONT PANEL CONTROLS
Gain Channel: Bass, Middle, Treble, Level, Drive
Clean Channel: Bass, Treble, Volume
Global Controls: Channel Select Switch, Reverb, Presence

BACK PANEL FEATURES
Inlet: Fused Power Inlet (IEC)
Effects Loop: Loop Return, Loop Send
Extension Speaker Jacks: 5
Ohm Switching: (2) 4 ohm & (2) 8 ohm parallel, (1) 16 ohm
Bias: Adjustable with Monitoring Jacks
HARDWARE
Cabinet Material / Construction: Plywood
Covering: Textured Black Vinyl
Grill Cloth: Salt and Pepper
Piping: Silver

MEASUREMENTS
Amp Width: 19.5"
Amp Depth: 10.5"
Amp Height: 18"
Amp Weight: 42 lbs.

Included Accessories
2-Button Footswitch (Channel Gain/Clean, Reverb On/Off)

PREAMP TUBE POSITIONS & FUNCTIONS
V1:Common Input Gain Stage
V2: Gain Channel
V3: Reverb
V4: Phase Inverter
Please note this is an online webstore only, and should be treated as such. Stock availability/levels for our webstore and retail store may vary. If an item is temporarily out of stock, you will be contacted to discuss options.