SKU: 6042635
Regular price
$3,899.00 AUD
Regular price
$4,999.00 AUD
Sale price
$3,899.00 AUD
Unit price
per
Sale
Coming Soon!
Shipping

We ship to all areas of Australia with TNT Road Express or Australia Post, and all items are fully insured. Shipping is calculated through TNT Australia or Australia Post, and although we take all possible precautions to provide accurate shipping costs, additional charges may apply for regional orders. If you're unsure, please contact us for a freight quote prior to placing your order.
View full details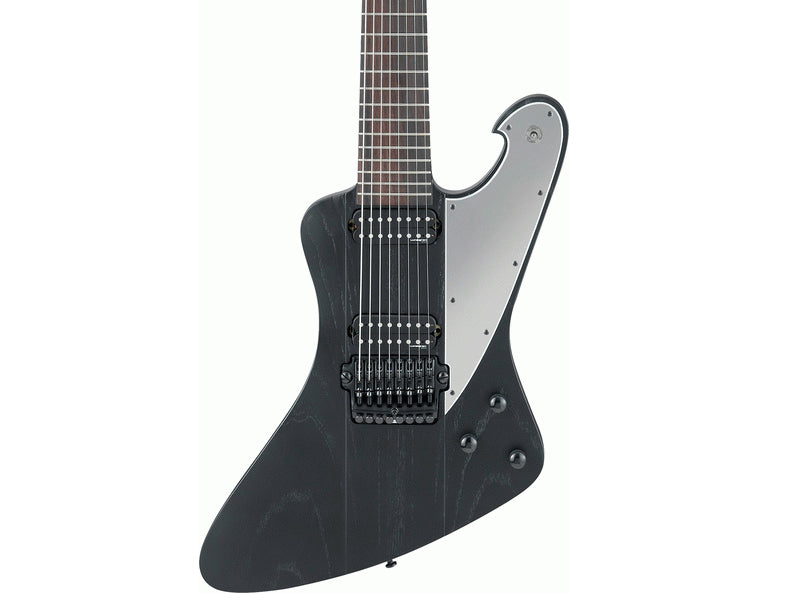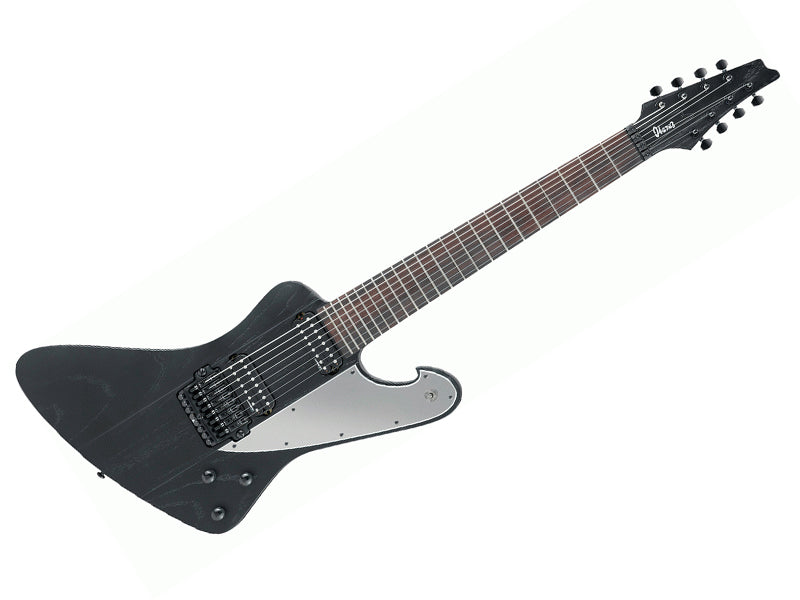 Ibanez FTM33 WK- Weathered Black
Formed in the college town of Umeå in northern Sweden in 1987, MESHUGGAH have spent the last twenty years and cumulative thirteen releases developing, exploring, and redefining their complex, inimitable approach on the art of expressing the music they hear in their heads. A group that has not sounded like anyone else in over seventeen years, MESHUGGAH are one of the few purely and honestly lateral-thinking forces genuinely dedicated to pushing the boundaries of extreme music simply because doing so comes naturally to them. Unafraid to take risks and tackle new experiences, they create albums you can listen to a decade later and discover things you never noticed before. The mystical lore surrounding them pertains to the musical calculus of their odd-cycle time signatures shifting around common 4/4 time; therefore, it isn't shocking to see some of metal's biggest names standing in the wings at MESHUGGAH shows, shaking their heads at the band's down-tuned, groove-laden, and precisely performed polyrhythms that never veer out of control. Devotees include Tool, The Deftones, Kirk Hammett & Robert Trujillo of Metallica, Rob Halford of Judas Priest, and John Petrucci of Dream Theater. Boston's prestigious Berklee College of Music and Hollywood's Musicians Institute both incorporate MESHUGGAH's back catalogue into their curriculum because it is such a crucial element in any modern musical education. The band's humble, self-assured beginnings could have never guessed their music would lead Rolling Stone magazine to rank MESHUGGAH as one of music's "10 Most Important Hard and Heavy Bands" or that they'd create a sonic legacy equivalent to Stephen Hawking's contributions to theoretical physics
In 2017, Swedish progressive metal pioneers MESHUGGAH will be entering their 30th year of existence, defying expectations on record as to the limitations of metal, and then proving their virtuosic prowess by taking their cathedral-complex compositions to stages all over the world through the band's legendary long tour cycles.

It all began with 1991's Contradictions Collapse, but the MESHUGGAH legend was established through the likes of 1995's groundbreaking Destroy Erase Improve and the band's third record, 1998's Chaosphere. In 2002, MESHUGGAH issued Nothing, which sold over 110,000 copies in the US and garnered the band an arena tour slot with TOOL, high validation from the biggest and most discerning progressive metal band on the planet at the turn of the decade. Catch Thirtythree, obZen and 2012's immense Koloss solidified the band's reputation as creative mavericks raising the reputation of what metal could be, resulting in status as the creators and godfathers of an entire progressive music style known as djent - even if the band has a somewhat ambivalent relationship with that tag or tags of any sort.

The Violent Sleep Of Reason, the band's eighth full-length studio album, finds MESHUGGAH building upon their legacy for fearless metal sculpting within the context of extreme metal, but also recapturing some of the magic and excitement specifically within the aspect of performance, finding flow and groove that would be a challenge for any lesser band to locate, given such technical geometric madness at mischievous hand.


Specifications:
•Body: Ash
•Neck: 7pc Maple/Walnut w/KTS™ TITANIUM rods/Neck-through
•Neck Shape: FTM
•Scale Length: 686mm/27"
•Fingerboard: Rosewood
•Fingerboard Radius: 400mmR
•Number of Frets:22
•Frets Size: Jumbo 
•String Nut: Locking
•Nut Width: 55mm
•Pickups:(Bridge) Lundgren M8P, (Neck) Lundgren M8P
•Bridge: FX Edge III-8
•Machine heads: Ibanez
•Case/Bag: Gig Bag Included
For more comprehensive information please visit the manufacturer's website.

Image is for illustrative purposes only.
Please note this is an online webstore only, and should be treated as such. Stock availability/levels for our webstore and retail store may vary. If an item is temporarily out of stock, you will be contacted to discuss options.